Medicare Supplement Plans in Fort Myers FLorida. 4 Important Tips.
Deciding upon the ideal Medicare Supplement coverage for your needs is one of the most important things you can do. Picking the right supplement plan is a key component in helping to ensure your financial future is a stable one. There are a myriad of questions that you may have: Where to start? What exactly are Medicare Supplement plans? Which plan should I choose? Do I qualify? What are the costs? Fortunately, we can help with all aspects of supplement coverage. Our experience will help make getting the right Medicare Supplement plan for your needs, simple and stress free.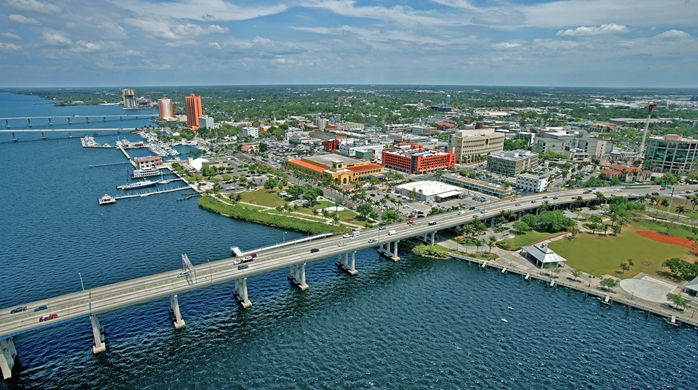 Fort Myers, Fl
If you are already a resident, you know Fort Myers, Florida is a great place to live and retire. However, if you are unfamiliar with how Medicare works, and the options that are available to you, choosing a plan can be somewhat daunting.
4 Important tips when choosing a Medicare Supplement Plan in Fort Myers, Fl.
1. Do not delay.
When it comes to supplement coverage (sometimes referred to as Medigap Plans), the sooner you can begin researching your options, the better. The first thing you will want to do is ensure that you are eligible to purchase a Medicare Supplement Plan. To be eligible, you will need to be enrolled in both Part A, and Part B of Medicare. If you are eligible, there is an initial enrollment period of seven months that begins 3 months before your 65th birthday. This enrollment period is the ideal time to get your Medicare Supplement Policy in place.
2. Thoroughly review your options.
There are multiple plan options to choose from. These plans are designated by letters of the alphabet (A-N). Each option provides coverage for a distinct level of medical fees that would not be covered by Medicare. A good resource of information concerning your options is always an insurance broker that specializes in these type of plans.
3. Understand your budget.
Currently, there are 10 different Medicare Supplement plans in the market. The good news is, these plans are standardized. This means the plan benefits are the same - no matter which insurance company you purchase the plan from. (E.g. An F plan purchased from Blue Cross Blue Shield will provide the same benefit coverage as an F plan purchased from AARP.) However, the price of plans can vary significantly depending upon where you live, as well as the insurance carrier through which you purchase the plan. Of course, you will want to acquire a plan the covers your insurance needs, and fits within your monthly budget.
Interesting Fact:
Medicare and Medicaid account for more than 1 of every 3 dollars spent on American health care, and 1 of every 4 dollars in the federal budget. What is astounding is the fact that the cost of Medicare is still growing. Currently, the cost is growing at more than twice the rate of inflation. This growth curve is expected to become even more dramatic as the baby boomers age. Compounding the issue is the fact that, the percentage of Americans that are not of Medicare age is shrinking. The very demographic that pays for the cost of Medicare, is simply too small to continue to foot the bill for Medicare in the foreseeable future. It's no wonder the topic of the Medicare exponentially growing price tag, is a constant within the halls of congress.
4. Get in touch with a specialist.
Contacting a Medicare Supplement Plan specialist is usually the best way to find out about the plan options that are available to you. VitalInsurance.org is a brokerage that focuses on Medicare options. We are licensed with all the major insurance carriers that offer Medigap plans. Insurance carriers we work with include: Blue Cross Blue Shield, Humana, Mutual of Omaha, AARP, and more.
Medicare Supplement Plan Comparison
Benefits
Medicare Supplement Plans
A
B
C*
D
F*
G
K
L
M
N
Medicare Part A Deductible
No
100%
100%
100%
100%
100%
50%
75%
50%
100%
Medicare Part B Deductible
No
No
100%
No
100%
No
No
No
No
No
Medicare Part A coinsurance and hospital costs up to an additional 365 days after Medicare benefits are exhausted
100%
100%
100%
100%
100%
100%
100%
100%
100%
100%
Medicare Part B coinsurance or copayment
100%
100%
100%
100%
100%
100%
50%
75%
100%
100%**
First three pints of blood
100%
100%
100%
100%
100%
100%
50%
75%
100%
100%
Medicare Part A hospice coinsurance or copayment
100%
100%
100%
100%
100%
100%
50%
75%
100%
100%
Skilled Nursing Facility (SNF) coinsurance
No
No
100%
100%
100%
100%
50%
75%
100%
100%
Medicare Part B Excess Charges
No
No
No
No
100%
100%
No
No
No
No
Foreign Travel Emergency (Up to Plan Limits)
No
No
80%
80%
80%
80%
No
No
80%
80%
Out-of-Pocket Limit***
None
None
None
None
None
None
$5,880
$2,940
None
None
*Plan F is also has a high-deductible option. The F high deductible plan pays for all Medicare-covered expenses after you meet a $2340 annual deductible.
Plan C and plan F are only available to those who are not new to Medicare.
**Office copay exceptions: Some office visits may require a copayment of up to $20. Emergency room visits may require a copayment of up to $50.
***Plan pays 100% of covered Medicare costs for the remainder of the calendar year once the out-of-Pocket limit is reached.
Call Us For HELP! 800-930-7006
More tips for purchasing Medicare Supplement coverage in Florida.
Medical Facilities in Fort Myers, Florida.
More interesting articles.