Getting A Medicare Supplement plan in Naples Florida. 4 Important Steps.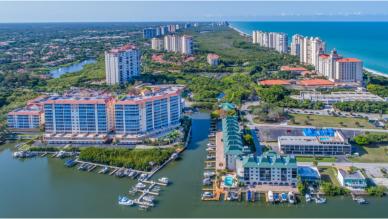 Ok. So, you live in the Naples Florida region and are looking for a first-rate Medicare Supplement plan to augment your Medicare Coverage. So how do you begin? You may be thinking your best bet is to jump online, peruse a few health plan sites, cross your fingers, and then choose a plan that has a premium that is low enough to get excited about. Well you could do things that way, but as you have likely already surmised, there are far more sensible ways to go about selecting an ideal Medicare supplement plan for your needs.

While we don't wish to appear to be alarmists, choosing the right Medicare supplement plan, as opposed to any Medicare supplement plan, is a very important task. It is something that you absolutely want to get right.

It is no secret that unmanageable medical bills are the #1 cause of bankruptcy in the U.S. Making a poor health insurance selection - especially in your retiring years, can be the first step toward such a calamity. The good news is, armed with the right information, and with the assistance of an experienced professional, finding the perfect Medicare Supplement plan can be a simple, even enjoyable experience.

If you are currently a resident of Naples Florida, you have already done one thing right: you've chosen a great place to live and retire. The steps below will provide the basic information you need to acquire a high-quality Medicare Supplement plan. Please don't hesitate to call if you have any questions. We are here to help.

1. Do not delay.

When it comes to supplement coverage, the sooner you begin your search, the better. The first thing you will need to do is determine all the Medicare related rules and deadlines that apply to your circumstance. For starters, you will want determine if and when you are eligible to purchase a Medicare Supplement Plan. To be eligible, you will need to be enrolled in both Part A, and Part B of Medicare. If you are eligible, there is an initial enrollment period of seven months. It begins 3 months before your 65th birthday. This enrollment period is the ideal time to get your Medicare Supplement Policy in place.

2. Avoid any health plan that is not specifically designed to complement Medicare.

There are a lot of medical insurance related products. Critical illness, short-term health insurance, long-term-care plans, AFLAC, and alternative healthcare sharing plans, to name a few. They all have a specific purpose that is related to medical coverage. None of these options are designed to supplement or complement Medicare. Do not allow yourself to be "sold" such a plan as a solution to uncovered Medicare costs.

3. Check out all options thoroughly.

There are a lot of Medicare supplement health plan options for you to choose from. There are different styles of plans as well as different insurance companies that offer the plans. Medicare Supplement plans in Florida (and most other states), are designated by letters of the alphabet (A-N). Each option provides coverage for a distinct level of incurred medical fees that would not be covered by Medicare. What Medicare covers, and the role that Medicare Supplement plans play in complementing Medicare, can be quite confusing. For clarification, please give us a call.

4. Understand your budget.

Currently, there are 10 different Medicare Supplement plans in the market. These plans are standardized. This means the plan benefits are the same - no matter which insurance company you purchase the plan from. In other words, An F plan purchased from say Humana, provides the exact same level of benefits as an F plan purchased from Mutual of Omaha, or Gerber Life. Even though the benefits are the same, the prices can vary significantly depending the insurance company that you choose to buy from.

Pricing can also vary dependent upon where you live. For example, the price to purchase a Medicare Supplement Plan F in Collier County, may be different than the same exact Medicare Supplement Plan F purchased in Lee County. Whichever plan you choose, you will want to access whether the price of the plan will fit comfortably into your budget.

Contacting a Medicare Supplement Plan specialist is usually the best way to find out about the plan options that are available to you. Vitalinsurance.org is a brokerage that focuses on Medicare options. We are licensed with all the major insurance carriers that offer Medicare Supplement plans. Insurance carriers we work with include: Blue Cross Blue Shield, Humana, Mutual of Omaha, AARP, and more.


Interesting Resource:
Medical Facilities in Naples Florida
Interesting Article:
Medicare Supplement benefit changes for 2019